Our Future of Food Dinners explore themes in the future of food with thought-provoking, immersive dining experiences featuring influential guest speakers who are shaping the future of food.
Future Market Dinners each focus on big themes that are impacting our food system. We create dishes that are edible expressions of the innovation happening within that theme to bring these future trends to life. Part food conference, part dinner, part art installation, the Future of Food dinners showcase the biggest ideas impacting our food system in an immersive, delicious dining experience.
Join the Future Market mailing list or follow on Facebook, Twitter, or Instagram to stay in the loop for announcements about future dinners.
If you're a food industry professional or food company focused on building a better food future, we'd love to collaborate with you on future dinners. Send us a message at info@thefuturemarket.com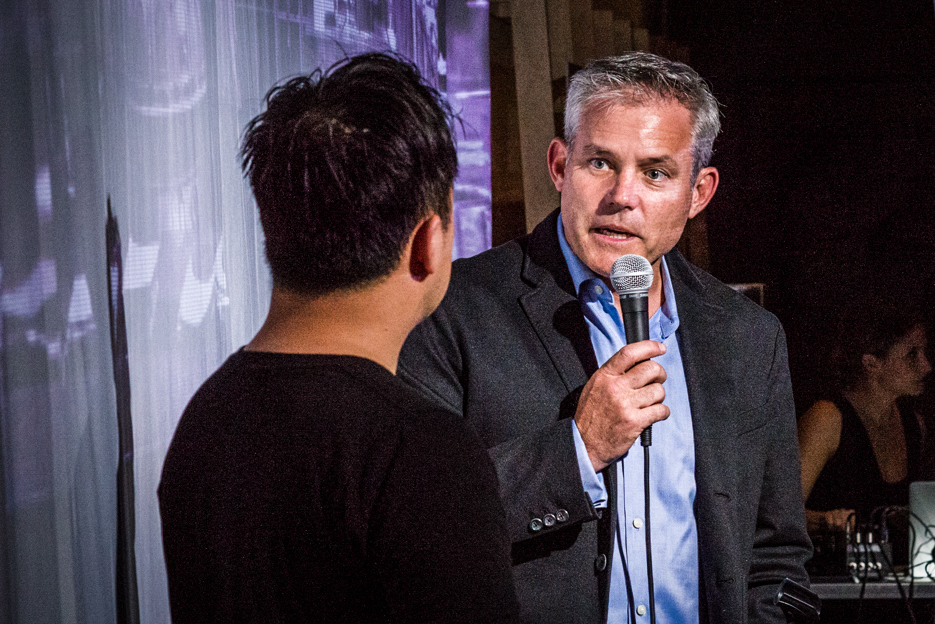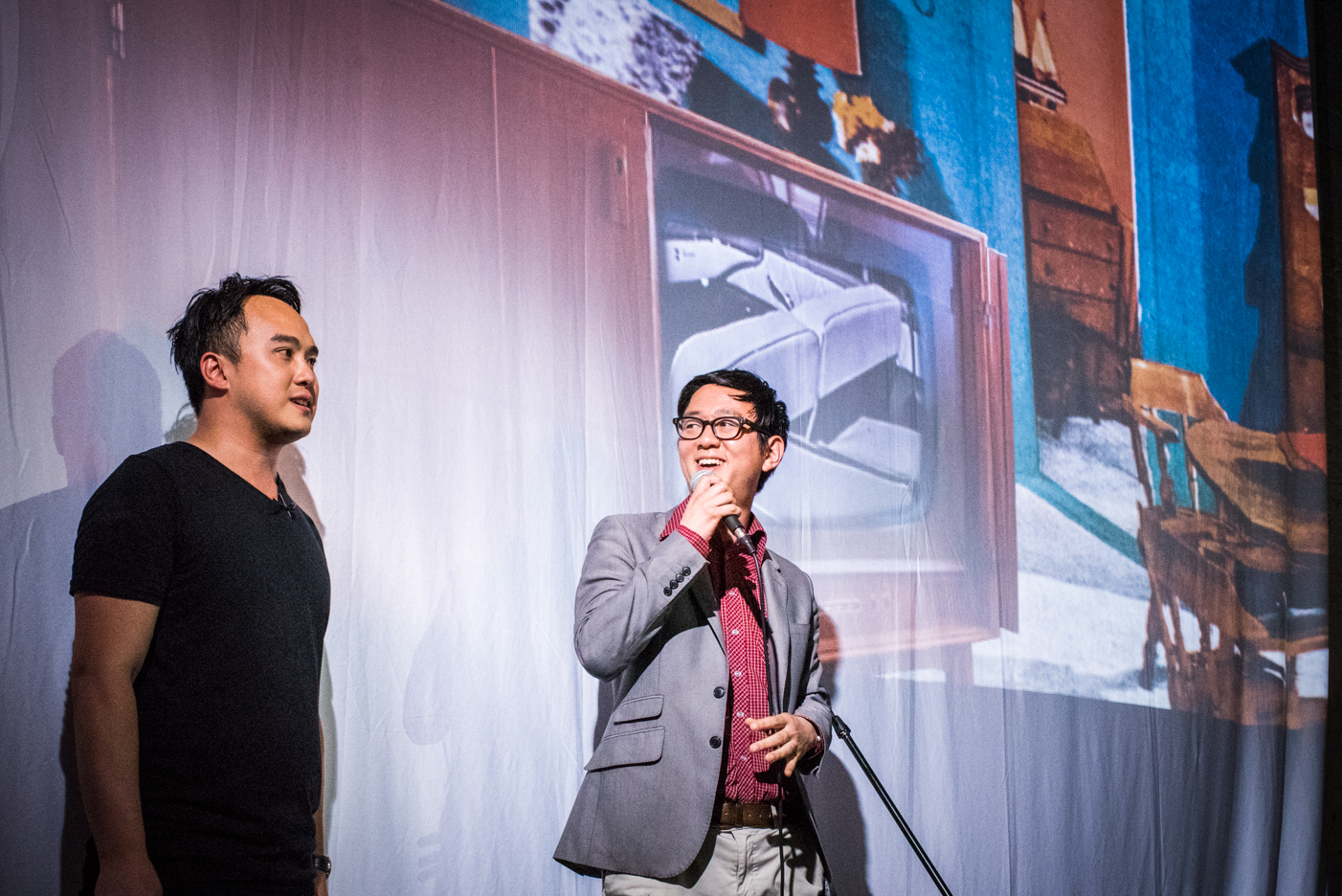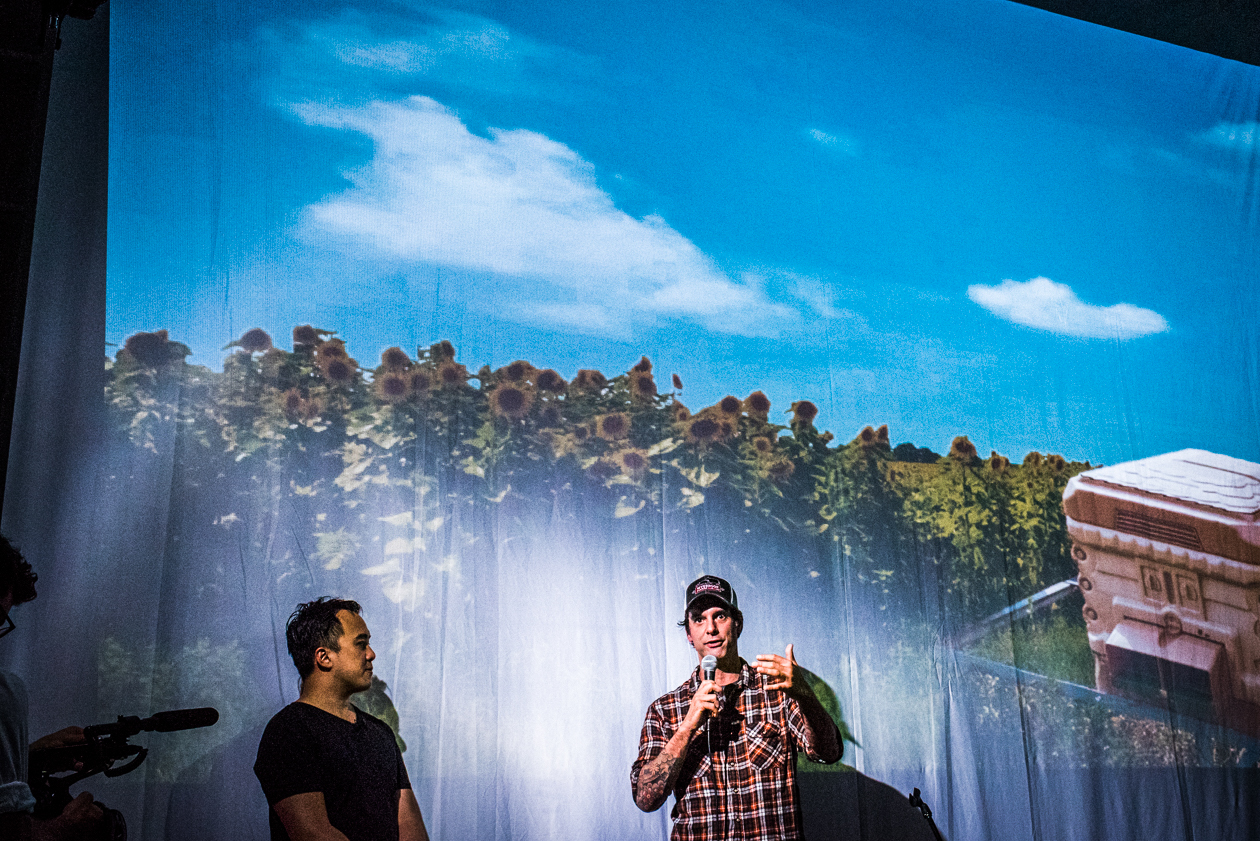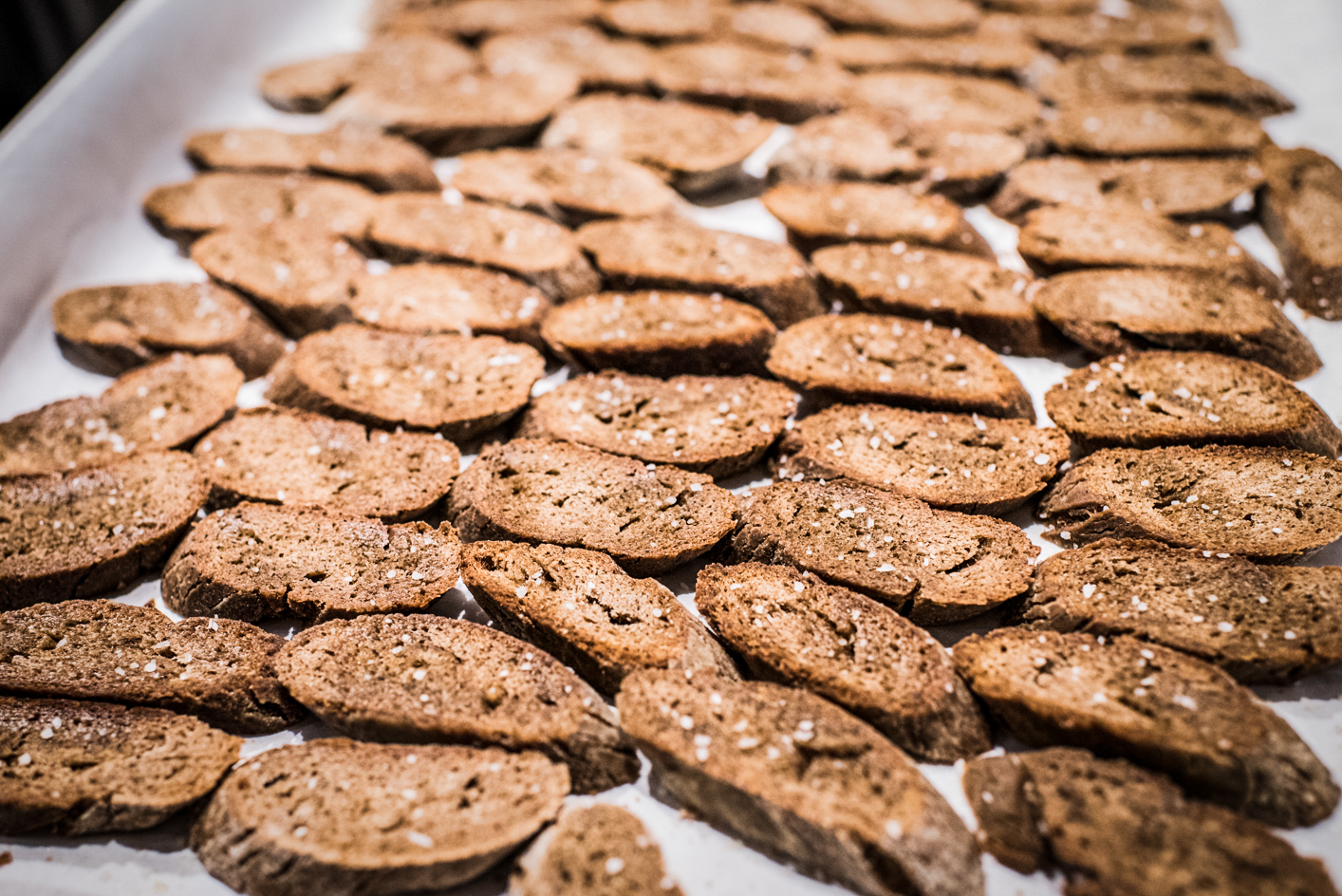 The Future of Protein Dinner
One of the most enduring and resonant themes in the realm of food and eating is that of protein.
In this Future Market dinner, we take you on a journey through the past, present and what we speculate will be the future of protein consumption.
Each course is an edible exploration of the cultural, nutritional, and environmental zeitgeist around the future of protein. From the wild roaming protein sources of the 1800s to the next frontier of protein from insects and plants, we will give you a full experience of where our food system has been and where it's going.
Spanning three centuries – from our ancestors to our great-grandchildren – you will be part of a thought-provoking, multisensory journey featuring protein sources such as traditional wild and farmed animals, the emerging range of insects and algae, as well as a discussion of the innovation in engineered proteins, designed to minimize environmental impact while still delivering the eating experience we all love.
This dinner was held at the Museum of Food and Drink (MOFAD) Lab in Brooklyn, NY, one of the best venues in the world to explore the culture, history, science, production, and commerce of food and drink.
It's all delicious, and designed to feed your mind as well as your body.
The Menu
Plant, Animal, Insect | Past, Present, Future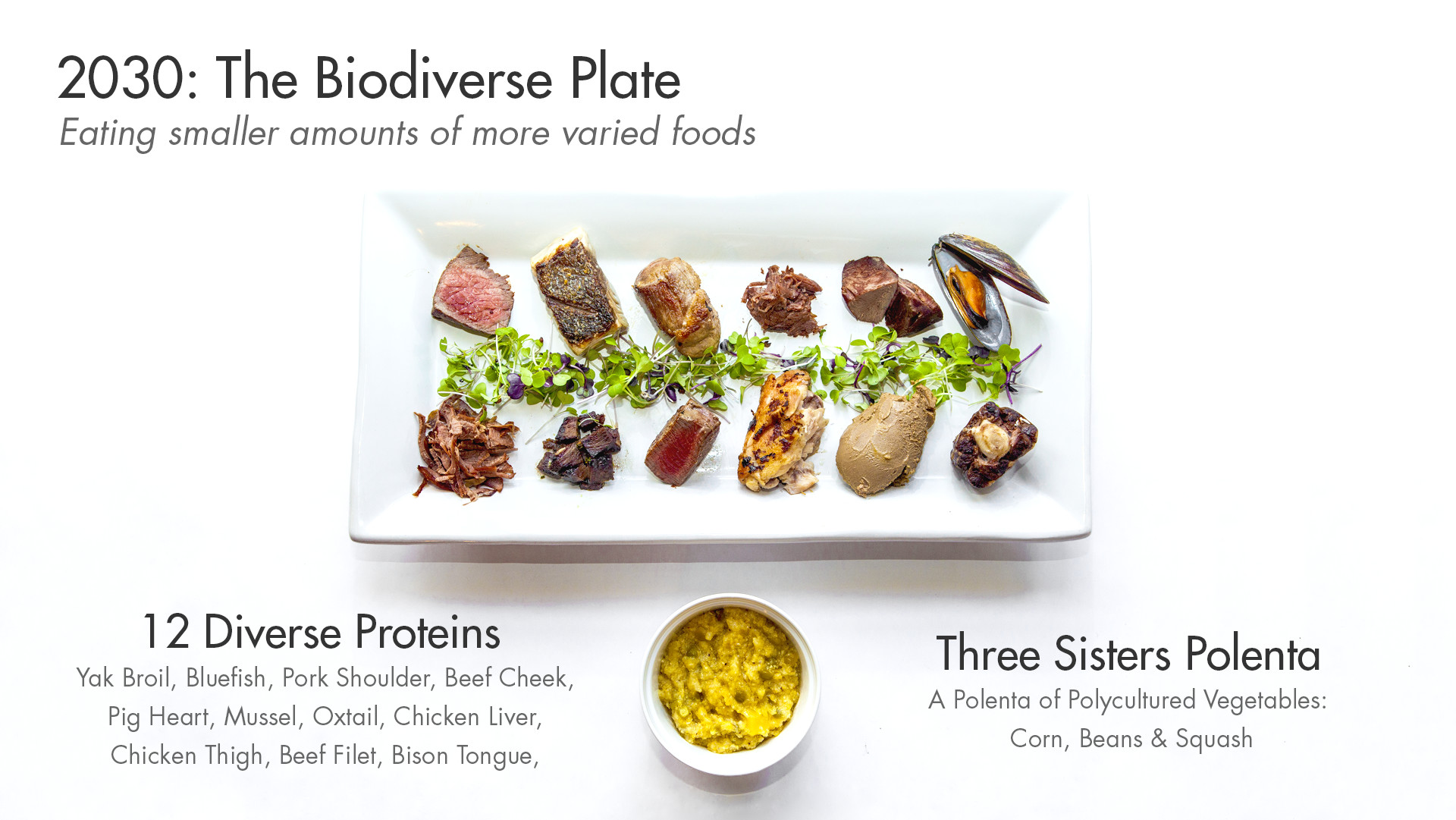 The Menu-Story Arc
– Course-Era #1 –
The Industrial Revolution – The Year 1850
"Wild Protein" / When protein was organic, non-GMO, and grass-fed by default
– Course-Era #2 –
The Green Revolution – The Year 1950
"Industrial Protein" / The rise of the industrial food system
– Course-Era #3 –
Today, In Transition – The Year 2020
"Sustainable Hedonism" / Shifting toward a more plant-based plate
– Course-Era #4 –
Eating With Ecosystems – The Year 2030
"The Biodiverse Kitchen" / Bringing biodiversity back into our kitchens and diets
– Interstitial Discussion #1–
"You Are What You Eat Eats" / Changing the way animals are fed
A Conversation with Sean McDonald, CEO of Bitwater Farms
– Course-Era #5 –
Insects Are The New Normal – The Year 2040
"Comfort Food Reimagined" / Integrating insects into our diets
– Interstitial Discussion #2–
Cellular Agriculture: Culturing Proteins
A Conversation with Kevin Yuen, Modern Meadow
– Course-Era #6 –
Protein for 9 Billion – The Year 2065
"Aquatic Protein" / The protein power of sea plants
The Future of Protein Dinner Sponsors